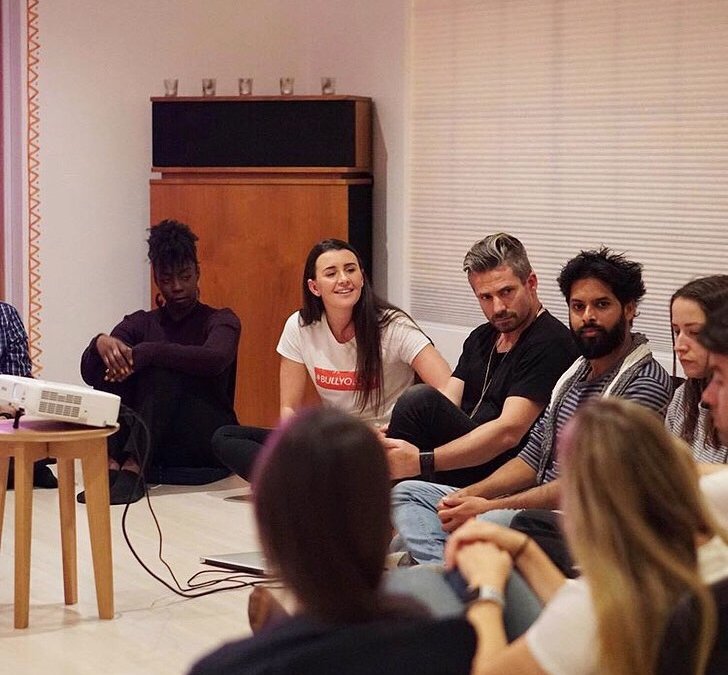 Last week I was invited to speak at a Mastermind of Conscious Entrepreneur event.
I can honestly say the setting was very different from my usual corporate training room or a muddy construction site, the event was a refreshing change.
High vibe, authentic, open minds and powerful story telling were just a few things I observed and felt.
I shared my journey of creating Bullyology, the highs, equal lows and using a programmed mindset to over come daily obstacles.
Approaching business with the same stance as my bullying, within the depth of adversity I feelwe find our internal greatest strength.
Very few people have the confidence to speak up and say "SH!T, business is hard", especially in a niche like WORKPLACE BULLYING when you are challenging the corporate hierarchy (every day is a ball of fun).
But, as Tony Robbins says 'Business is a spiritual game', and as entrepreneurs and change makers we need to dig deep, maybe even thinking about what we think of as deep and then go deeper, be humble, be vulnerable to ask for help and support one another to pull through the hard, often lonely times and stay focused on your mission.
Everyday I am learning more about myself and the resilience it takes to run a business in this fast, paced world where innovation and speed is a necessity. But a crucial component is authenticity, and this is an area that I constantly have to remind myself of.
I am so grateful to be invited to these types of events and given a platform to share my journey with others.
Be Grateful, Stay Humble, Be kind, Give back.
Please share with like-minded colleagues who can benefit from my insights and follow me on LinkedIn. I am passionate about raising awareness of the effects of bullying and helping people to break the silence.
If you would like to book me for a training course or speaking event, please get in touch.
bullyology is a professional member of these associations: